A Personal Collection
Music is primarily an aural experience. But of the other senses, the visual is next in line. Listeners have long been fascinated with 'watching' the music – seeing musicians 'get into it' with body and soul, focusing on flying fingers, following along with a score, and reveling in synchronous dance movement. The eyes help to reveal the music – its substance and its structure.
On our watch, since the new millennium, technology has afforded us new possibilities for keeping an eye on music. I have been drawn to these whenever they've come to my attention, and have been bookmarking them for two decades. Here, finally, is a place where I can share my fascination. The music is almost all Bach.
By clicking the Title link you can watch the video in it's full context (often with some preliminary ads). Or you can open the lightbox video player and skip the ads by clicking the picture. Please do share this collection with your musically inclined friends. Perhaps some of them will be able to help me expand the selection.
Related Posts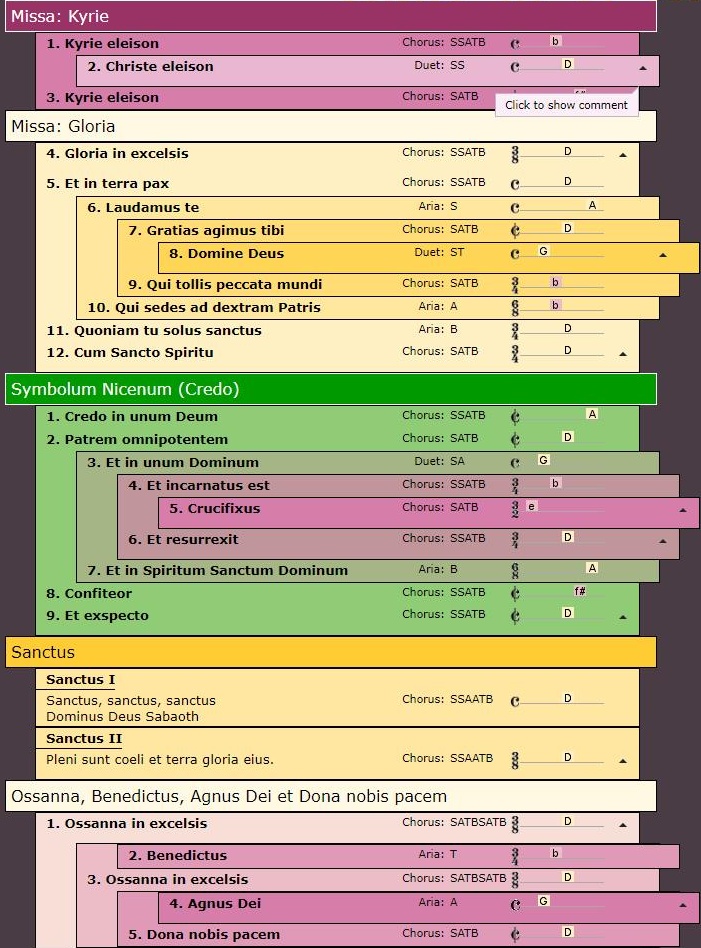 This 'Visual Studio' for Bach's Mass in B Minor was created for the occasion of my third singing of this masterpiece with Chorus Niagara in March of 2009.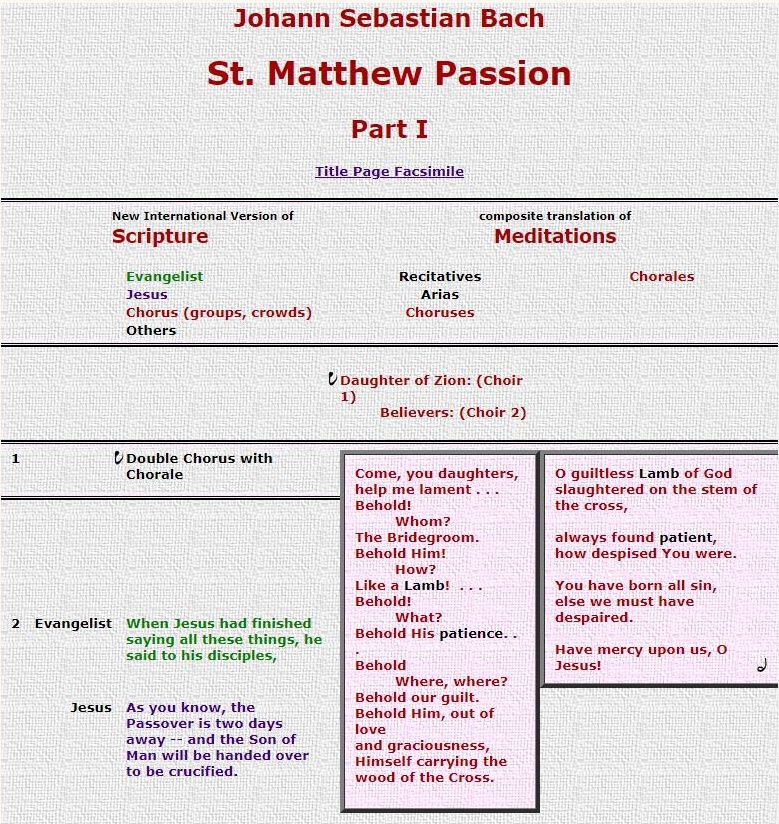 Bach's St. Matthew Passion - an online, visual, interactive presentation of a translation of the text, developed in 2000 for the Chorus Niagara concert.
About
Newmaker Notes – writings, photos and collections – by Henry J. de Jong.
Newmaker is the spirit that drives a lifetime of creativity, and is a reflection of the Creator who continues to make all things new.